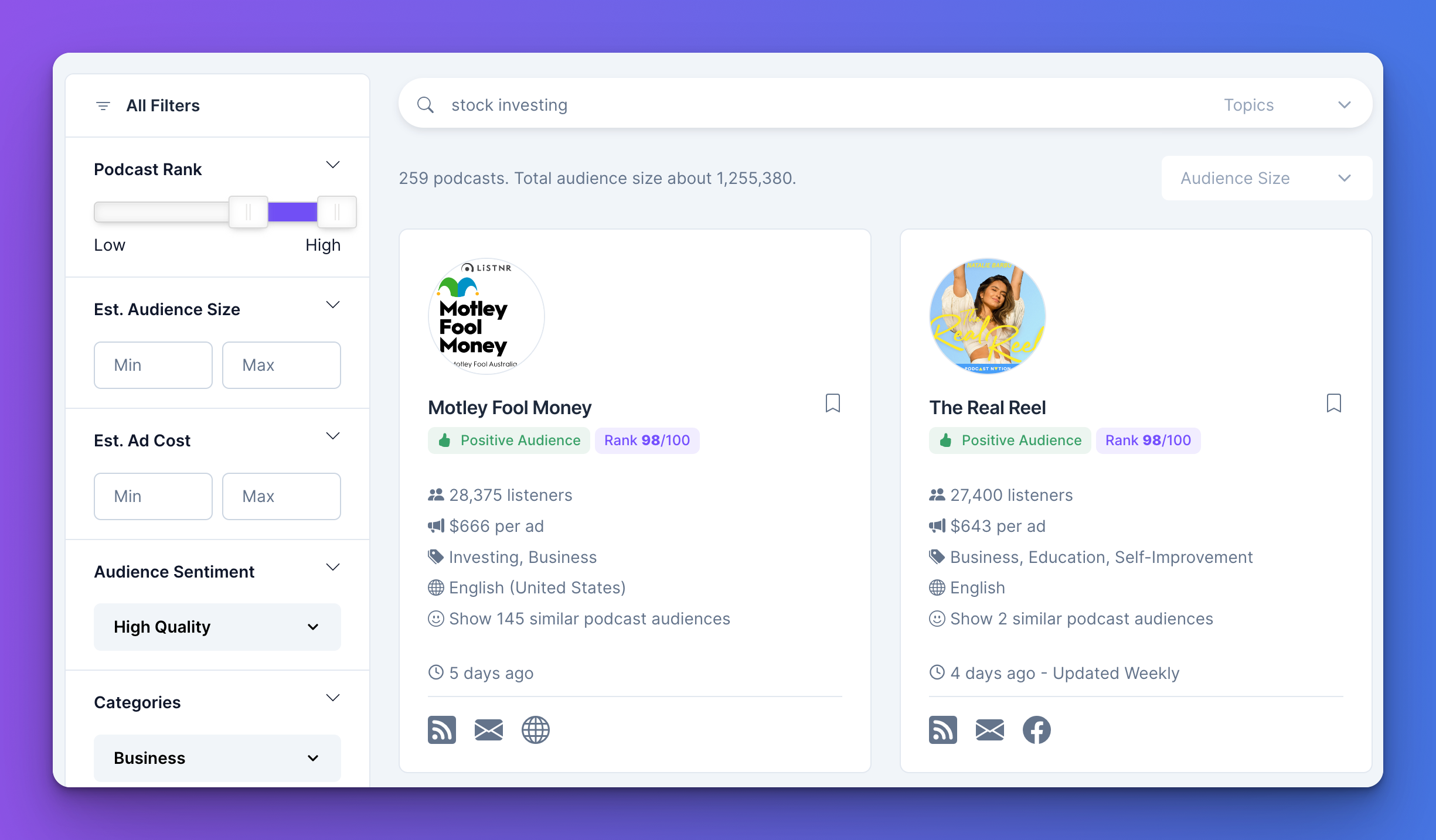 Podcast search engine and outreach.
Tools for exploring the podcast universe.
Search and filter 2.6M+ podcasts
Estimated audience reach and ad cost
2.6M+ podcasts
Search through 99% of all public podcasts
9 useful search filters
Filter down and find the exact podcasts for your business goals
Outreach
Get in touch with podcast hosts
Daily data updates
Data is refreshed daily to reach more prospects accurately
Podcast database - designed for easy use
Make data driven decisions with just a few clicks
Gone are the days of manually searching for the right podcasts. Access all 2.6+ million podcasts instantly.
Find the MVP
Use our proprietary podcast ranking to gain insights into which podcasts are hot, and which are not.
Estimated Listener Numbers and Ad Costs
Understand the reach of your message with estimated listener numbers for all podcasts, as well as estimated advertising costs.
Audience Sentiment
Average ratings only tell half the story. We scour the internet for podcast reviews to paint a more accurate picture of what audiences think of a show.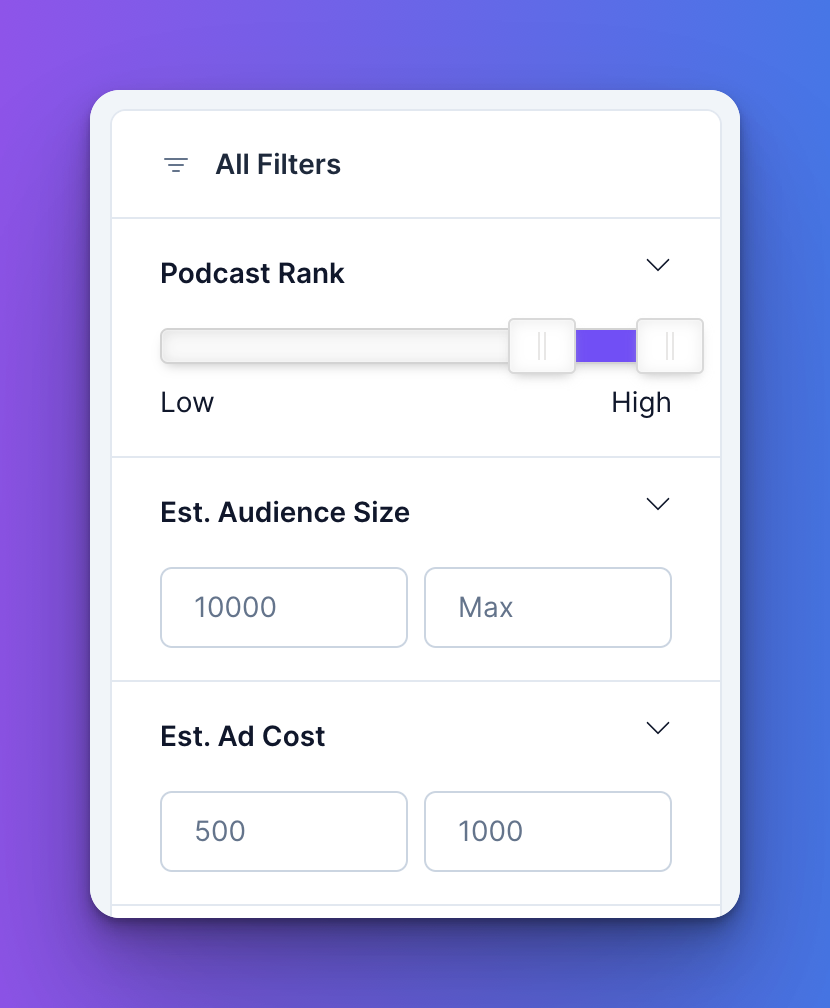 ---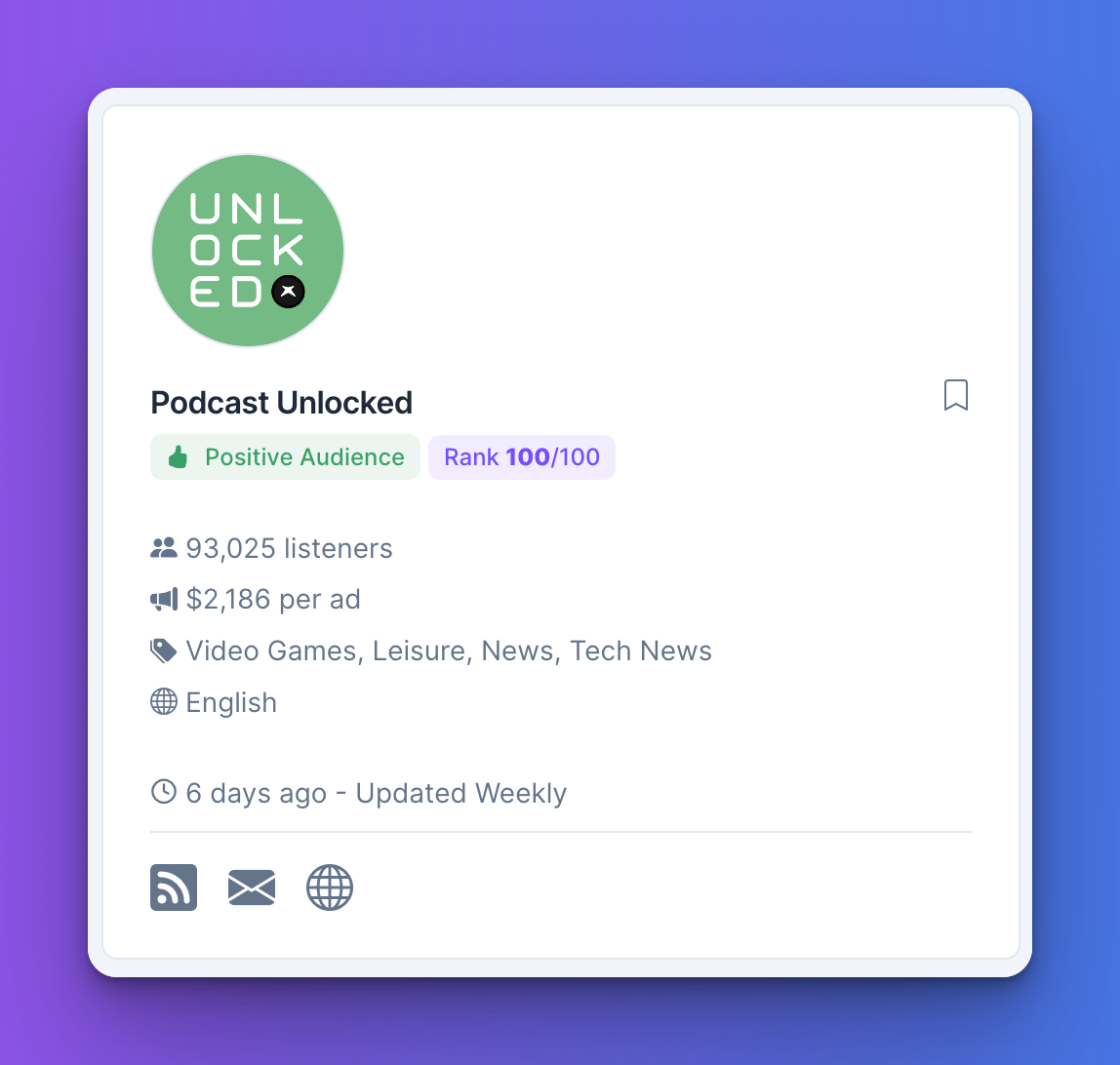 Find and connect with the perfect podcasters
Your new outreach superpower is here.
Filter out the noisy podcast landscape.
Connect with hosts that fit your exact profile in minutes.
Save hours of research
Grow your PR outreach
Place guests on shows
Find ad placement opportunities
Easy filtering and sorting
Export to your CRM
Keyword alerts
Social media profiles